I can't recall if we have a thread for tats already and I am far too lazy to check at the moment.
Anyhoot, got my fifth last week with Eph.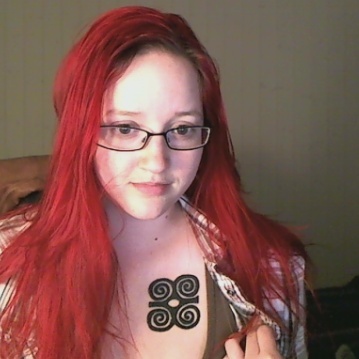 I apologize for looking grimey - it was 2 A.M.
It is a symbol for strength. It also satisfies my dorky desire to get a
Fairy Tail
tattoo since this one is pretty simple but striking in design, much like the ones in Fairy Tail.
Post your pictures, ladies and gentlemen!